Tag:
The Prince of Tennis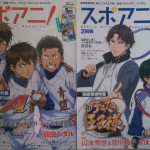 Anime
Books
Sports
The popularity of high-profile sports anime has grown in recent years and generated more interest in the sports those series portray. In an attempt to get in on...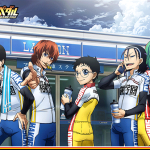 Anime
Japan
Promotions
Japanese convenience store chain Lawson is no stranger to anime promotional campaigns. According to Crunchyroll (via Netlabo), they are currently running a Prince of...
Athletes
Japan
Manga
Sports
A 50-minute TV special about baseball manga with a focus on Hiroshima Carp pitcher Kenta Maeda (前田 健太) is scheduled to air on NHK BS1 this...